Where Are Homes Selling the Fastest?
With home sales white-hot across the country,  Realtor.com says not all markets are "turbocharged" to the same degree.  The crunched the proverbial numbers to identify the metros where homes are flying off the market at the fastest pace, as well as the ones where they're taking the longest to sell.  Their data show that four of the five fastest-moving metros were in the Western U.S., as Californians who are able to work from anywhere looked for more affordable areas.  However, parts of the Midwest and Northeast are also seeing homes move at a fast clip.
"For buyers looking for a home in today's fast-moving housing markets, it's important to be prepared to move quickly," says George Ratiu, senior economist at Realtor.com.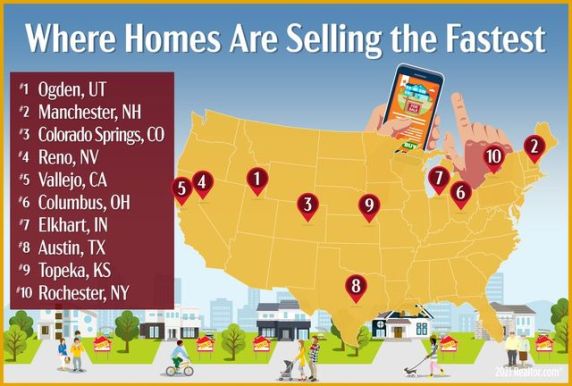 Click here to read the full story at Realtor.com.
The post Where Are Homes Selling the Fastest? appeared first on Real Estate Investing Today.