Top 10 Affordable Small Towns in America

We all love top 10 lists and they often spell out places we wished we would have invested in before they made the list! Realtor.com, citing recent survey data, says nearly half of U.S. adults would prefer to live in a small town or rural area.  They point out that the "idyllic appeal of small-town life" has taken on a whole new dimension during the coronavirus pandemic.  To that end, their number-crunchers took a look at metros with a population <50k and then factored in affordability metrics such as median home price, year-over-year price change, ownership costs (as a percentage of income), employment data and, of course crime.
"We've seen home shoppers prefer larger homes with more outdoor space as a result of the pandemic, and home-shopping interest has [especially]increased in areas that offer outdoor activities such as beaches or skiing," says Danielle Hale, chief economist for realtor.com.
Here are Realtor.com's Top Small Towns in the USA:
New Ulm, MN
Lexington, NE
Houghton, MI
Spencer, IA
Wahpeton, ND
Wapakoneta, OH
Los Alamos, NM
Lincoln, IL
Maryville, MO
Seneca Falls, NY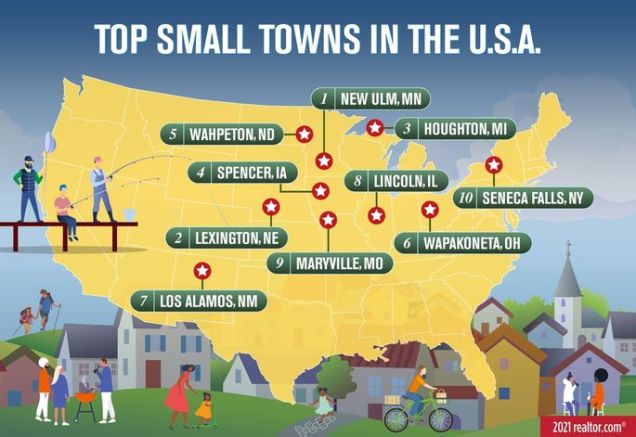 Click here to read the full story at Realtor.com.
The post Top 10 Affordable Small Towns in America appeared first on Real Estate Investing Today.