The Typical Home Changes Hands Every 13.2 Years
Redfin says that after steadily rising for a decade, homeowner tenure flattened near its peak in 2021.   They point out that in 2021, the typical American homeowner had spent around 13.2 years in their home.  They attribute this slight decline to so many Americans moving during the pandemic, thanks to record-low mortgage rates and pandemic-fueled remote work – often to more affordable areas.  Be sure to check out their entire list of U.S. metros.
"Homeowner tenure may have already peaked, or the decline in 2021 could be a blip before it climbs back up…There are competing forces at work. Remote work is encouraging homeowners to sell their homes in expensive cities and move to more affordable areas, which could pull tenure down. But on the flip side, rising mortgage rates may discourage people from selling and older Americans are staying put longer, which could push it back up."  Said Redfin Chief Economist Daryl Fairweather.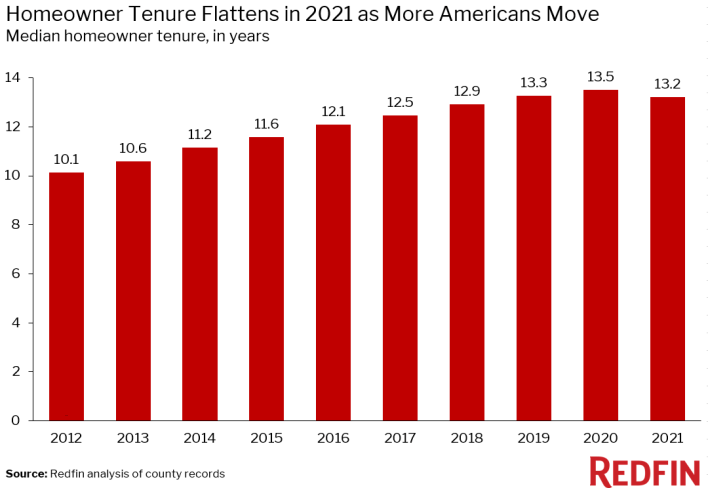 Click here to read the full report at Redfin.
The post The Typical Home Changes Hands Every 13.2 Years appeared first on Real Estate Investing Today.