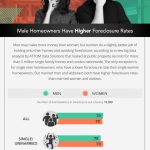 The Foreclosure Gender Gap
Data powerhouse RealtyTrac recently released an analysis showing that men, on average, had a higher rate of foreclosure than women.  Interestingly they discovered that 73 out of every 10k homes with individual male homeowners were in foreclosure as of the end of Q3 2016 while only 72 out of every 10k homes owned by individual females were in foreclosure.  The gap isn't that large but sure makes for an interesting infographic, nonetheless….Happy Friday!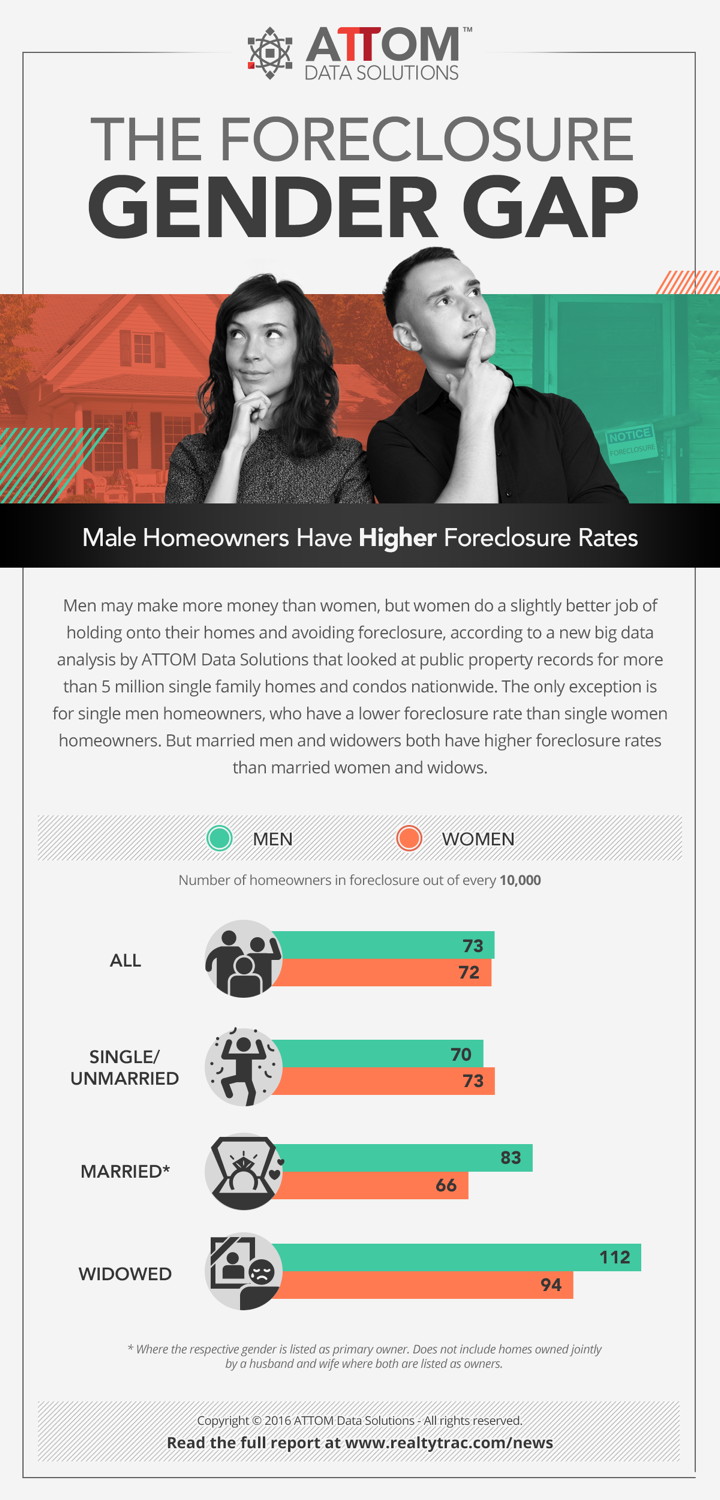 Click here to read the full report on RealtyTrac.com
The post The Foreclosure Gender Gap appeared first on Real Estate Investing Today.