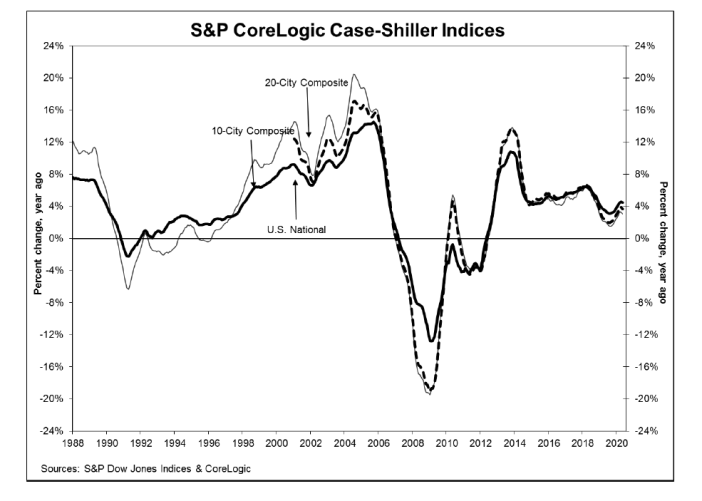 S&P CoreLogic Case-Shiller Index Up 4.5% in May
According to the latest S&P CoreLogic Case-Shiller Indices, covering all nine U.S. census divisions, the rate of home price increases reported a 4.5% annual gain in May.  Their 10-City Composite annual increase came in at 3.1% and the 20-City Composite posted a 3.7% year-over-year gain.  The S&P CoreLogic Case-Shiller Home Price Indices are one of the leading measures of U.S. residential real estate prices, tracking changes in the value of residential real estate both nationally as well as in 20 metropolitan regions.
"More data will obviously be required in order to know whether May's report represents a reversal of the previous path of accelerating prices or merely a slight deviation from an otherwise intact trend. Even if prices continue to decelerate, that is quite different from an environment in which prices actually decline."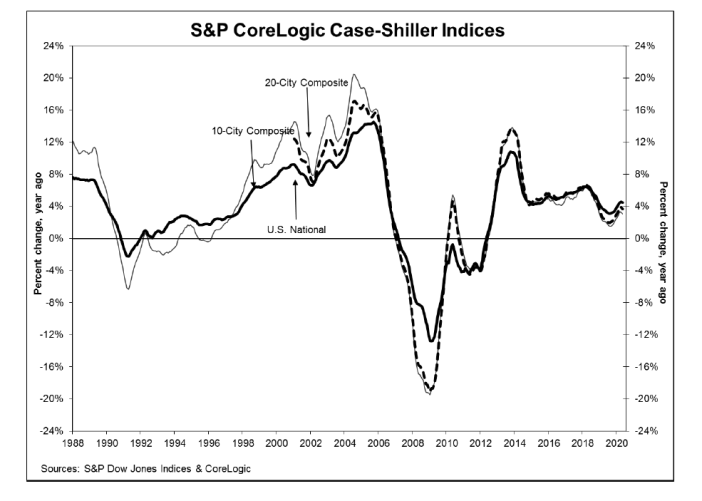 Click here to read the full report at S&P Dow Jones Indices.
The post S&P CoreLogic Case-Shiller Index Up 4.5% in May appeared first on Real Estate Investing Today.