Slab Foundations Becoming More Common in New Single-Family Homes
According to recent analysis from the NAHB's Survey of Construction, 63.2% of all new single-family homes started in 2019 were built on slab foundations, followed by 22.6% with a full/partial basement and 13.0% with a crawl space.  Interestingly, the NAHB says the gap between slab and full/partial basement foundation adoption rates seems to be growing.  Indeed…
There are large regional differences in foundation types across the nation. Homes in colder areas, where building codes normally require foundations to be built below the frost line, are predominately constructed with full or partial basements.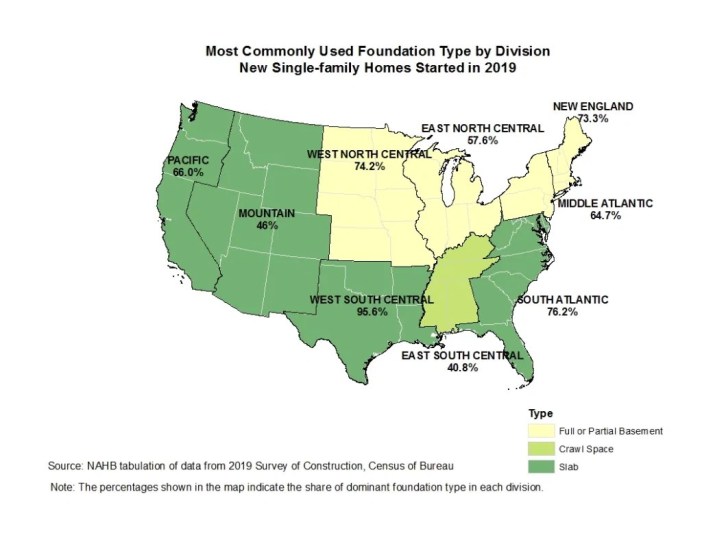 Click here to read the full report at the NAHB's Eye on Housing.
The post Slab Foundations Becoming More Common in New Single-Family Homes appeared first on Real Estate Investing Today.