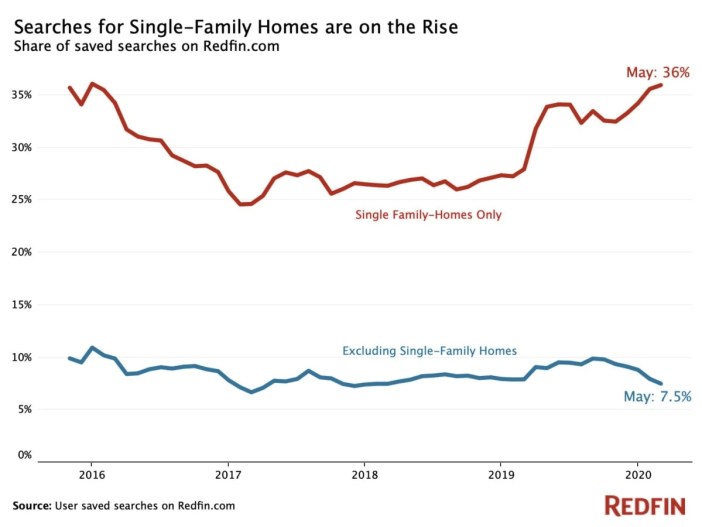 Searches for Single-Family Homes on the Rise
A new report from Redfin shows that web searches for single-family homes has risen to its highest level in 4 years.  They suggest that the Coronavirus pandemic is driving buyers to seek out larger houses located farther away from dense urban areas – which we first posted about a couple months ago.  Indeed…
"People who were previously willing to share space with strangers in exchange for a nice view and a quick commute now want their own yards and home offices. Flexible work-from-home policies have made this dream achievable for many house hunters."  Said Redfin lead economist Taylor Marr.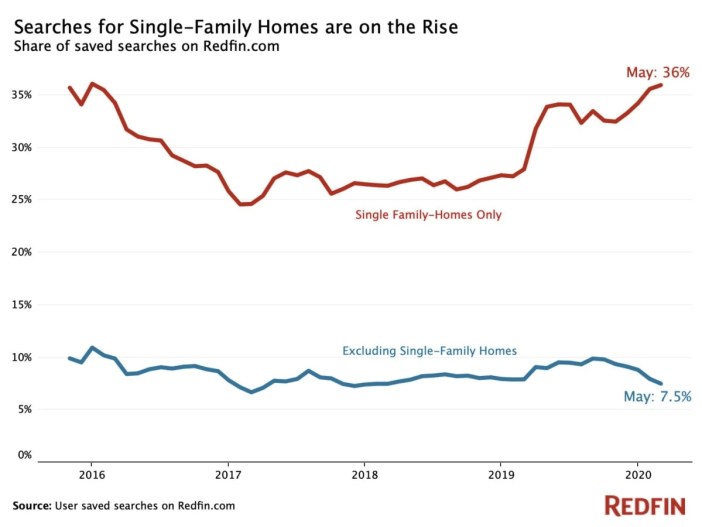 Click here to read the full report at Redfin.com.
The post Searches for Single-Family Homes on the Rise appeared first on Real Estate Investing Today.