FREE E-BOOK "STEER CLEAR OF YOUR NEXT EVICTION"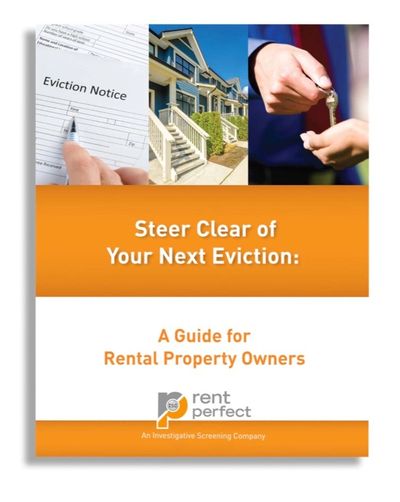 "Steer Clear of Your Next Eviction"
A guide for Rental Property Owners
Rent Perfect is excited to share a free copy of this new eBook. David Pickron, President of Rent Perfect, shares over 20 year of knowledge in this book. It's overflowing with great advice for landlords – both new and seasoned!
Learn some common mistakes made during the application process, costly red flags and money-saving tips to help you steer clear of your next eviction.
RENT PERFECT – AN INVESTIGATIVE SCREENING COMPANY
Another National REIA Strategic Partner Benefit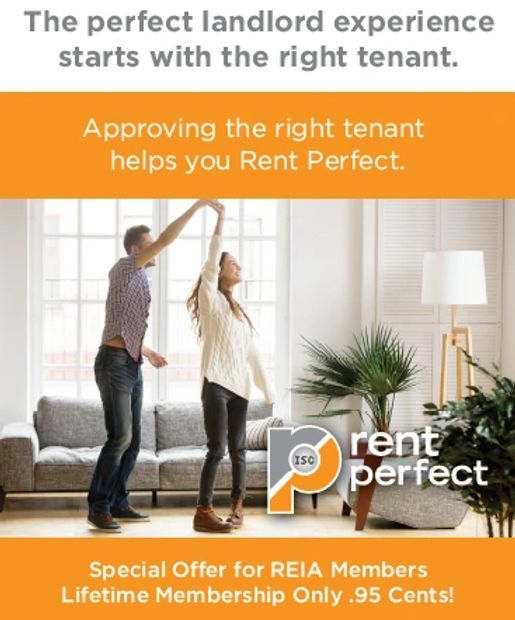 Rent Perfect is the solution rental property owners & managers have been crying out for! Their Online Lease Agreement allows you to send your tenant(s) a customized lease agreement, electronically & securely. They offer the most accurate & thorough credit & background screening available. NREIA members receive a discounted 95¢ set up fee.
If you take tenant screening seriously – and every real estate investor should – then you need the best tool available to help you protect your property and get the peace of mind you deserve.
Getting and staying at full occupancy is an important goal for any real estate and property management business, but not just any renter will do – you want the perfect tenants for your unit or location.
The best way to find qualified renters is by using a reliable tenant screening tool, along with a comprehensive tenant background check. With the Rent Perfect Connect system, this tenant screening process is made incredibly easy. Just enter in your applicant's email address, and as soon as they complete the necessary paperwork online (even through their mobile phone) you'll get instant access to a report with:
Full credit check through Experian
Criminal record with convictions
Prior address history
Even better, within 4 to 6 business hours you'll get a thorough tenant background check that includes:
A thorough and comprehensive report
Verification by our trained private investigators
Customized rental agreement recommendations based on your criteria
With Rent Perfect, screening and managing tenants couldn't be easier. When a potential renter says "I'll take it" to one of your properties, you simply collect their email address. We'll send them an online application, which they can complete immediately via any computer, tablet, or smart phone. Applicants pay the $35 fee directly to us, and you get instant access to your applicant's report, including:
Criminal Record
Past Evictions
Credit History
Government Watchlist
Sex Offender Registries
In addition to this immediate report, our team of live investigators will check real-time data in jurisdictions that don't show up on instant reports, so you can be sure the profile you're getting is accurate and up-to-date.
Once you have found the right renter, just forward them a copy of our state-specific lease, which they can sign electronically. Then, let Rent Perfect help you get insurance and collect rent quickly and affordably over the Internet…
JOIN BOSTON REIA TO ACCESS THIS NATIONAL REIA BENEFIT
Build By A Landlord, For Landlords
Being a landlord can be stressful and overwhelming. Click the video above to find out how that can all change! FIND OUT MORE
The Move-In/Move-Out Process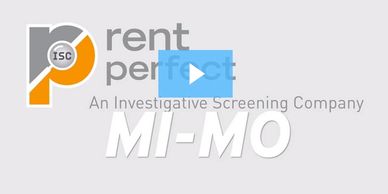 Introducing "MI-MO", our customizable Move-In, Move-Out inspection process for your property(s), all done from a smart phone or tablet. FIND OUT MORE
Rent Perfect Mobile App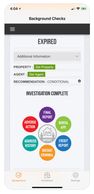 Announcing the launch of the new Rent Perfect iPhone app! (Don't worry fellow Android friends, the Google Play app will be available soon.)
Watch Our Video
The wrong tenant can turn your life upside down. And evicting a tenant is a long and tedious process.
Don't let applicants fool you!
ISC Red Flag Series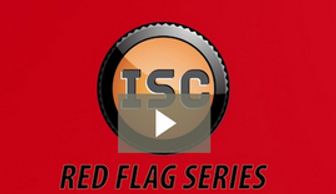 10 Part Video Series for Landlords including:
It's Just Not Adding Up
Dodging The Questions
and much more! Watch Now
Article by John Triplett
Generally a private landlord can make a decision about whether to say "no guns in my apartments," unless a state forbids landlords from banning guns in apartments or rental property, according to Denny Dobbins, general legal counsel and vice president of RentPerfect.com.
How Does Rent Perfect Work?
When you Join Boston REIA, members can sign up with Rent Perfect for just $0.95! (one time fee.)  CCIA sends you a link for the discount.

The applicant completes an online application and pays the $35 feeThe applicant agrees to order their credit and background reports and share the results with the landlord.
The landlord views the credit and background results in their account.
$35 screening includes:
Full Experian credit report with credit score

Preliminary instant database criminal check

Address history report

Investigative criminal and eviction background report from a Rent Perfect private investigator

Adverse Action letter

Custom application questions

Additional services available:
Once  an applicant completes the screening landlords have the option to  continue to prepare an online lease agreement, get set up to receive  online rent payments, and tenants can purchase a discounted renters  insurance policy though their tenant portal.

Digital Lease agreements
Use the Rent Perfect standard lease template or make changes and add sections of your own to create a custom lease template.

Tenants view and sign online

Online rent payments
Landlords can set up their rent pay account for FREE
Processing fees can be paid by the tenants
Tenant must complete the screening process in order to use the rent pay service.

Renters Insurance for tenants

Property insurance policies available for additional cost covering up to $75,000 of personal property.

Landlords are listed as an interested party on the policy

Skip Tracing Tool

Tool to track down a previous tenant who still owes a landlord money

Name and social security number required from a previous rental application
ARTICLES
Article: Understanding The Timeline of Criminal History
Why Are The Credit Bureaus Moving Backwards (pdf)Download