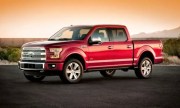 Prices for Used Pickups are Skyrocketing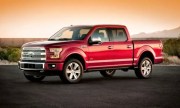 We've had several reports about skyrocketing lumber prices, well, here's an indicator worth noting;  A recent report on FoxNews says a sharp drop in the supply of new vehicles due to the ongoing chip shortage combined with a strong demand for cars has led to an increase in the prices of used pickup trucks.  They report that the average wholesale price for a pickup hit $ 30,093 in mid-April, up from $ 28,121 in March.  Putting this into better  perspective, in April, 2020 it was $ 17,201.
"This is fundamentally the most extreme demand and supply imbalance that you can envision happening,"  Said Manheim chief economist Jonathan Smoke.
Click here to read the full story at FOX News.
The post Prices for Used Pickups are Skyrocketing appeared first on Real Estate Investing Today.