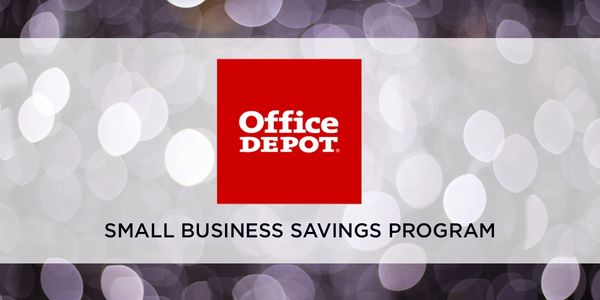 Another National REIA Strategic Partner Benefit
We're proud to be a part of Office Depot's Small Business Savings Program, administered by Excelerate America. Tailored to the modern needs of small and mid-sized enterprises, it supports the growth and development of local business communities through fantastic savings in-store and online, preferred customer assistance, access to simplified tech services, and more.
Office Depot has enhanced our program to give our members better savings and benefits with discounts on almost every single item in-store and online, preferred customer support, access to new tech services and so much more. If you currently use our Office Depot program, nothing changes and you're all good to go. If you haven't signed up yet, don't wait any longer!
Build Your Brand – Build Your Business
With so much business being done digitally, you might think you don't need a "calling card". Think again! How good is your memory? You're networking and found someone that could benefit your business… You need their contact info and want to give them yours… sure you could tap it into your phone, but that seems rude and disinterested. A Business Card is still the industry standard.
Office Depot offers excellent deals on business cards with many designs and styles to choose from.
Login to https://business.officedepot.com/
Locate "Print & Copy" tab on right
Click: Business Cards
Click: Premium Full Color
Click: Industry & Profession
Click: Real Estate
Build your card!!
Add to cart & Checkout