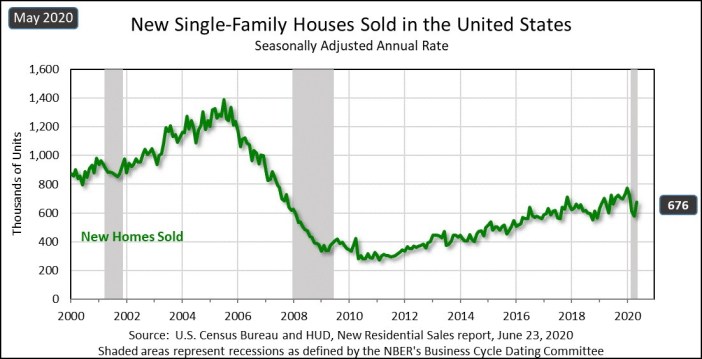 New Home Sales Up Rebound in May
The U.S. Government is reporting that sales of new single-family houses in April, 2020 were at a seasonally adjusted annual rate of 676k, which is 16.6% higher than  April's revised rate, and is 12.7% higher than one year ago.  The median sales price of new houses sold in April was $ 317,900 with an average sales price of $ 368,800.  There were an estimated 318k new houses for sale at the end of May representing a 5.6month supply at the current sales rate.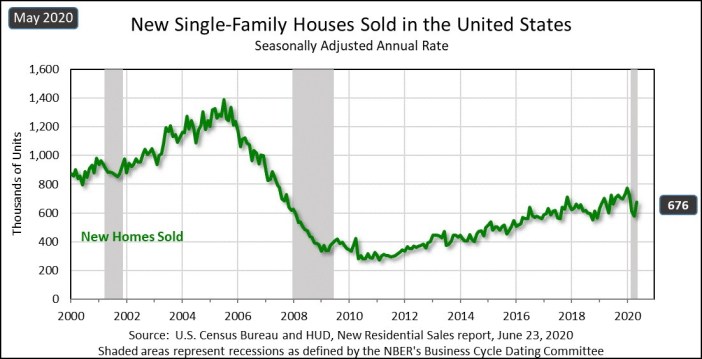 Click here to read the full release at the U.S. Census Bureau.
The post New Home Sales Up Rebound in May appeared first on Real Estate Investing Today.