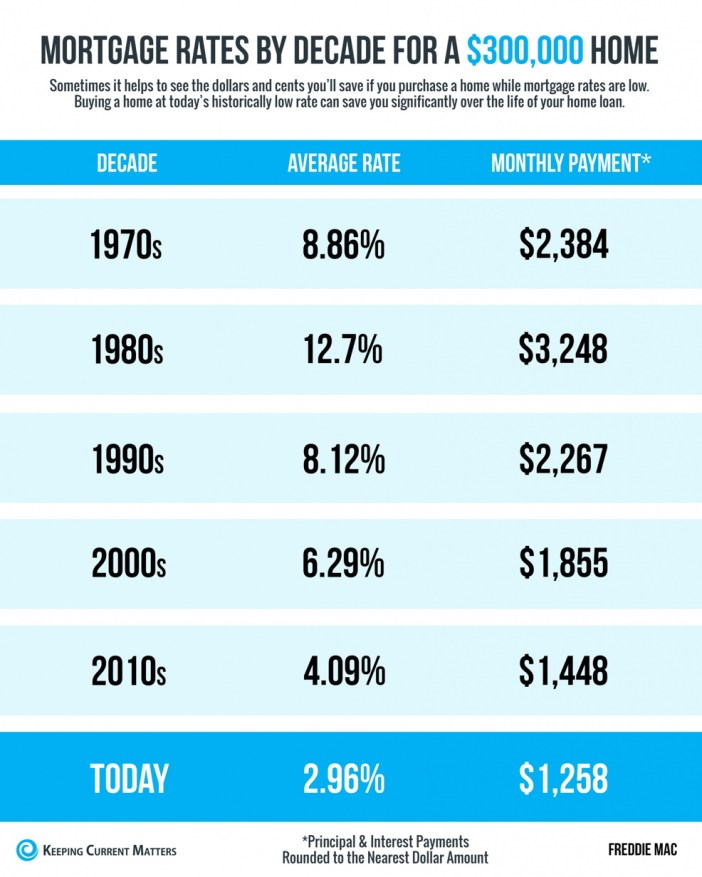 Mortgage Rates by Decade
Just last month we posted about mortgage interest rates hitting an all-time low.  Today's infographic from Keeping Current Matters puts interest rates into perspective over the last 50 years.  They remind us that "it helps to see the dollars and cents you'll save when you purchase a home while mortgage rates are low."  Indeed…It's almost hard to fathom buying a home at 12%.   Stay safe and have a Happy Friday!!!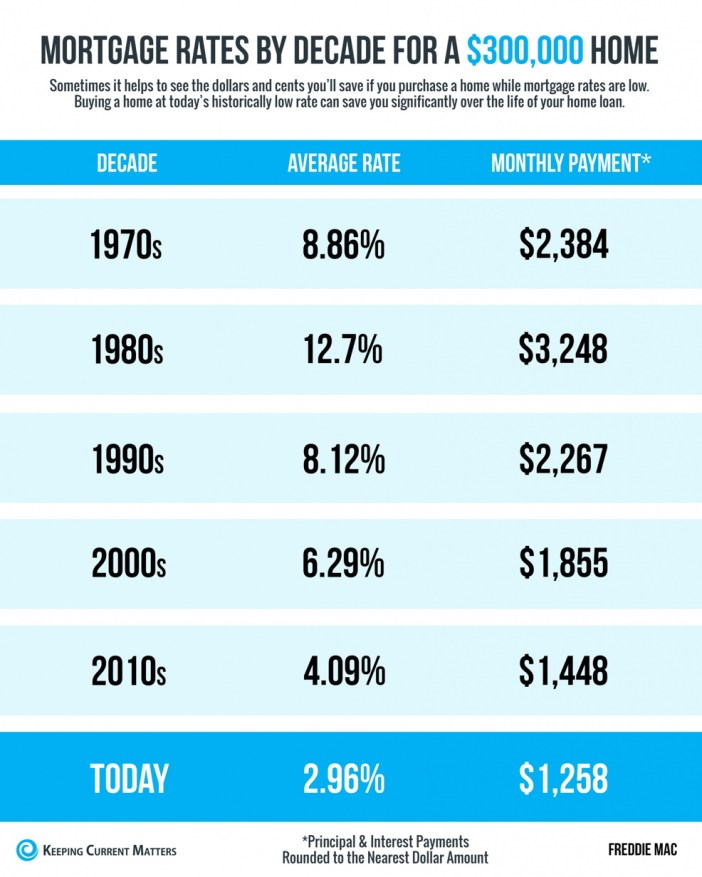 Hat tip to Keeping Current Matters.
The post Mortgage Rates by Decade appeared first on Real Estate Investing Today.