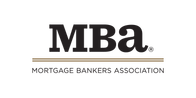 Mortgage Loans in Forbearance Increases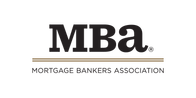 The Mortgage Bankers Association is reporting an increase in requests for mortgage forbearance.  This data is from the MBA's latest Forbearance and Call Volume Survey which reported that the total number of loans in forbearance jumped from 2.73% to 3.74% during the week of March 30 to April 5.  Mortgage forbearance is an agreement between the borrower and lender where a the lender agrees not to foreclose on on a property due to missed payments (in this case brought on by the Coronavirus pandemic).  A plan is then put into place under the agreement that ultimately brings the mortgagee back to being current over a period of time.
"The nationwide shutdown of the economy to slow the spread of COVID-19 continues to create hardships for millions of households, and more are contacting their servicers for relief in accordance with the forbearance provisions under the CARES Act," said Mike Fratantoni, MBA's Senior Vice President and Chief Economist.
Click here to read the full report at the Mortgage Bankers Association.
The post Mortgage Loans in Forbearance Increases appeared first on Real Estate Investing Today.