Another National REIA Strategic Partner Benefit
Successfully Acquire Properties Through Servicelink Auction's Online Marketplace
Most real estate investors have probably tried an online auction site or have at least heard stories, both good & bad, from their fellow investors.
Now, thanks to a new partnership with Servicelink Auction (powered by Hudson & Marshall), successfully buying properties online just got a lot less complicated. Their time-tested approach to real estate auctions, innovative technology, and exclusive nationwide inventory provide you with the right tools to find your next property.
Bank-Owned Homes
Forclosures
Newly Foreclosed
Short Sales
Now, when utilizing Servicelink's online marketplace, NREIA members will receive access to their VIP sales staff, contracting and closing teams.  That also means receiving weekly asset lists and helpful communications from a regional sales manager assigned to National REIA.
JOIN BOSTON REIA TO ACCESS THIS BENEFIT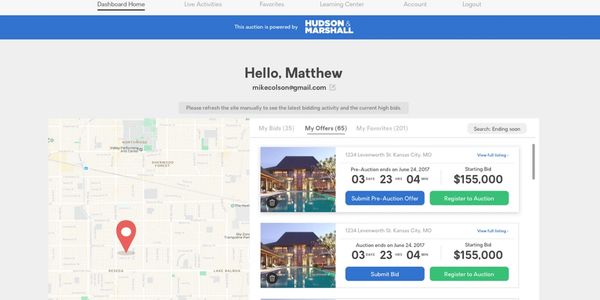 Find Your Next Property in Three easy steps:
Find a property – Browse their nationwide home auctions with exclusive inventory and find the property you've been looking for.
Make an offer– Seamless, transparent technology allows you to securely submit offers and receive status updates in real-time.
Close the deal– Their expert staff will guide you through the on-line home auction buying process from offer to close