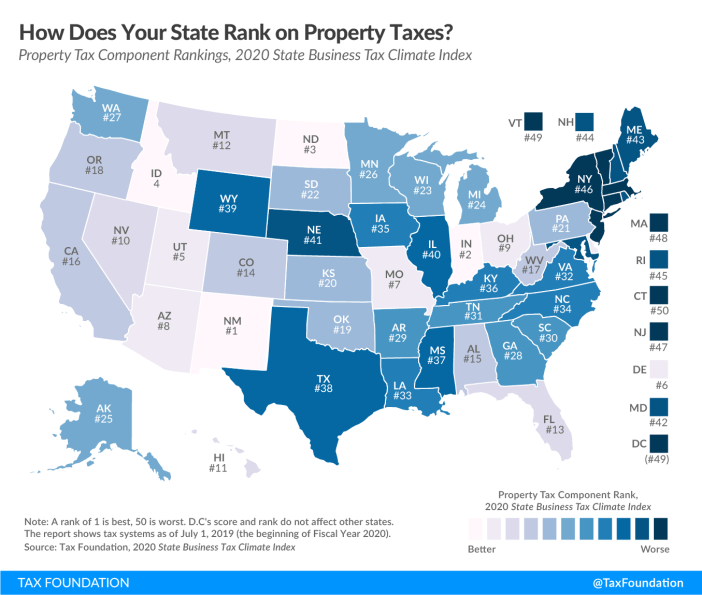 How Does Your State Rank with Property Taxes?
As part of their recent 2020 State Business Tax Climate Index, the Tax Foundation calculated state & local taxes on real and personal property, net worth, and asset transfers.  The property tax component accounted for 16.6% of each state's overall Index score.  Taking that data, they put together a ranking of all 50 states to see which state had the best business tax climate and which had the worst. They rightly point out that property taxes impose one of the most substantial state & local tax burdens most businesses face.  Indeed…
"Property taxes matter to businesses for several reasons. First, businesses own a significant amount of real property, and tax rates on commercial property are often higher than the rates on comparable residential property.  Many states and localities also levy taxes not only on the land and buildings a business owns but also on tangible property, such as machinery, equipment, and office furniture, as well as intangible property like patents and trademarks."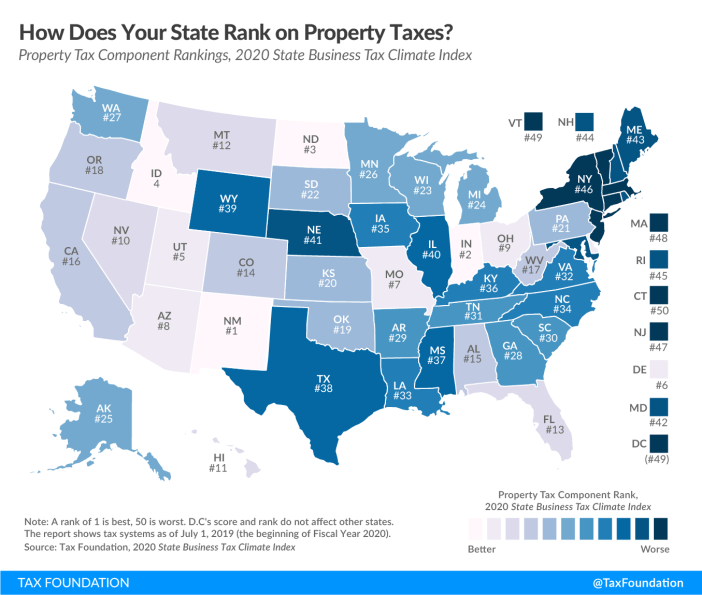 Click here to read the full report at the Tax Foundation.
The post How Does Your State Rank with Property Taxes? appeared first on Real Estate Investing Today.