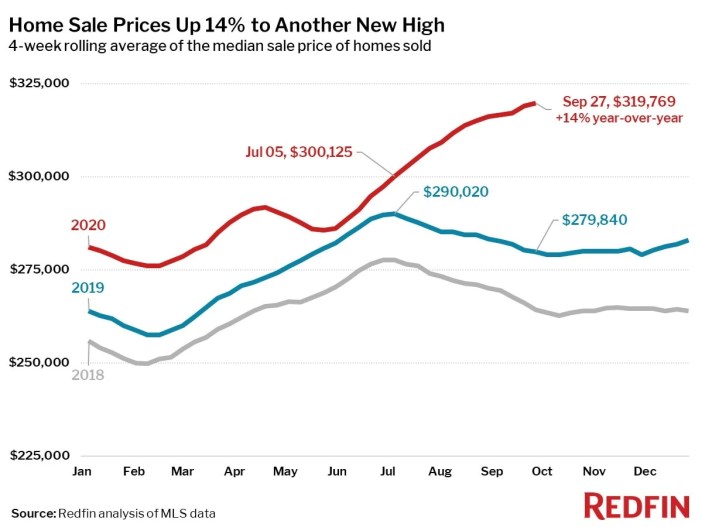 Home Prices Up 14% to Another High
Redfin is reporting that the median home sale price increased 14% year over year to $ 319,769, which they say is not only the highest on record but the largest increase since August, 2013.  Their data is based on housing markets in 434 U.S. metro areas during a 4-week period that ended on September 27th.  Indeed…
Among their key findings:
Pending home sales climbed 30% year over year.
New listings of homes for sale were up 5% from a year earlier.
Active listings fell 28% from 2019 to a new all-time low.
45.8% of homes that went under contract had an accepted offer within the first two weeks on the market.
The average sale-to-list price ratio rose to 99.4% – an all-time high and 1.2 percentage points higher than a year earlier.
"The question on everyone's mind is 'how fast can prices keep rising?'," said Redfin chief economist Daryl Fairweather. "Although the housing market is still red-hot, there are some early signs we may be nearing peak price growth. Sellers' asking prices are still up significantly from last year, but by a lower rate than they were growing during the summer. Mortgage applications are also beginning to wane, and more new listings are coming onto the market. This is likely to be as good as it gets for home sellers, who definitely have had it very good for a very long time."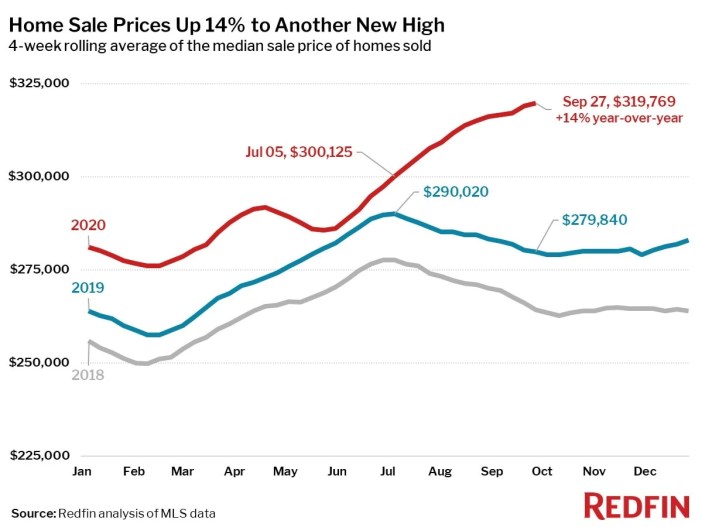 Click here to read the full report at Redfin.com.
The post Home Prices Up 14% to Another High appeared first on Real Estate Investing Today.