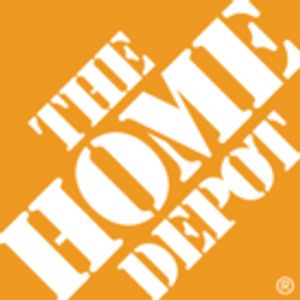 Another National REIA Strategic Partner Benefit
VIDEO: THE HOME DEPOT PRO EXPERIENCE
The Home Depot offers customized solutions & tremendous savings for members of National REIA through their ProXtra program. NREIA Members receive a 2% annual rebate, 20% off interior & exterior paints & primers, volume pricing, access to an exclusive appliance & cabinet program and much more!
In addition to the 2% cash back rebate many of our members have enjoyed, Boston REIA members can also save with the:
Cabinet Discount Program
Paint Discount Program
Appliance Discount Program
Each of these discount programs provides exceptional value to members that purchase average to large volumes of goods and to those that purchase small amounts. Even if a member doesn't hit the minimum* to earn the 2% rebate they can save even more significantly through the three discount programs. Most members appreciate receiving 15% – 20% off at purchase even more than the 2% future rebate.
Once you're a member of Boston REIA (Join Now), and join Home Depot's ProXtra Loyalty  program, you can start earning towards a 2% rebate on your Home Depot purchases, and that's on top of their already low  prices!
Join The Home Depot's ProXtra Loyalty Program
Already a ProXtra Loyalty Customer? Sign in Here
Enroll to receive a potential semi- annual rebate on all qualifying pre-tax purchases*
Participating members with semi-annual net purchases of over $5,000 will receive a 2% rebate**
You can register any form of payment accepted at The Home Depot – including checking accounts, credit cards, debit cards, and The Home Depot accounts
Rebates issued twice yearly, within 60 days of 6/30 & 12/31 ***
No cost to join and no minimum spending requirement
JOIN BOSTON REIA AND START SAVING
Guarantee Your NREIA Rebate
Register ALL forms of payment in ProXtra for your purchases:
Credit Cards: HD card, AMEX, Discover, Visa, MC
Home Depot Gift Cards: Rebate cards, Store Credit, Project Cards
Checking Accounts
Don't pay with cash, it cannot be tracked
TIPS:
Update/Review your information in the ProXtra Program frequently.
Don't use just your phone number. HD cannot track your purchases by phone number, only by registered legal tender.
Don't remove any cards that have been registered in the program for at least a year. If you remove a card, you remove the sales history!
VIDEO SERIES: LEARN MORE ABOUT THE HOME DEPOT PROGRAM
HOME IMPROVEMENT ARTICLES & MORE
Article-Swing Into Spring Kitchen and Bath Updates (docx)DownloadArticle-Five Cost-Effective Bathroom Updates Every Property Needs (docx)DownloadArticle-Fresh-flooring-trends (docx)DownloadArticle-innovative-and-efficient-bath-remodel-projects-to-try-this (docx)DownloadArticle-weather-the-season (docx)Download
Article: Fresh Flooring Trends To Improve Investment Properties
Article: Weather The Season
Article: Handy Moms – Home Depot Associates share stories of their DIY Moms
Article: Add Value with Quick & Easy Deck Upgrades
Article: Perfect Patios – The New Living Room
Other: DIY Projects & Ideas
Other: Project Questions – Get Your Answers!
Conditions
*Accounts must be registered/enrolled through the website above to receive rebate credit. **Minimum rebate period spend of $5,000 required to receive a rebate from Home Depot. ©2018 Homer TLC, Inc. All rights reserved. The storage of account information by The Home Depot will be done in accordance with the PCI Data Security Standard (PCI DSS), which is a multifaceted security standard that includes, but is not limited to, requirements for security management, policies, procedures, network architecture, software design and other critical protective measures. This comprehensive standard is intended to help organizations proactively protect customer account data.