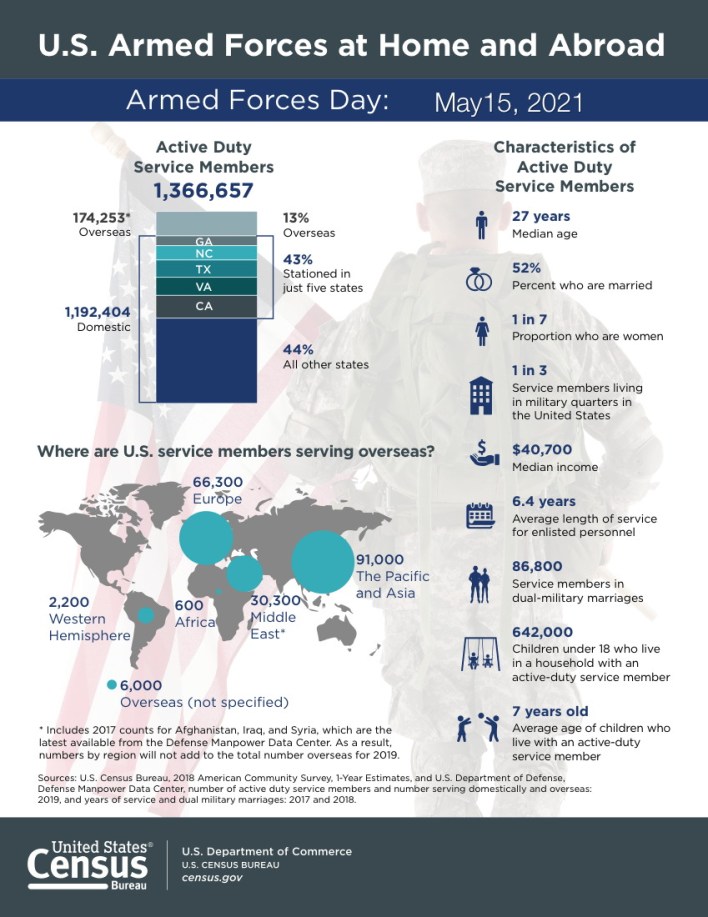 Happy Armed Forces Day!
This Saturday, May 15th is Armed Forces Day in America.  It was established by President Harry S. Truman in 1949 to celebrate Americans serving in the six military branches – the U.S. Army, U.S. Navy, U.S. Marine Corps, U.S. Air Force, U.S. Coast Guard and the U.S. Space Force (the newest branch).  Previously each branch of the armed forces had its own day.  Indeed…..Stay safe and have a Happy Friday!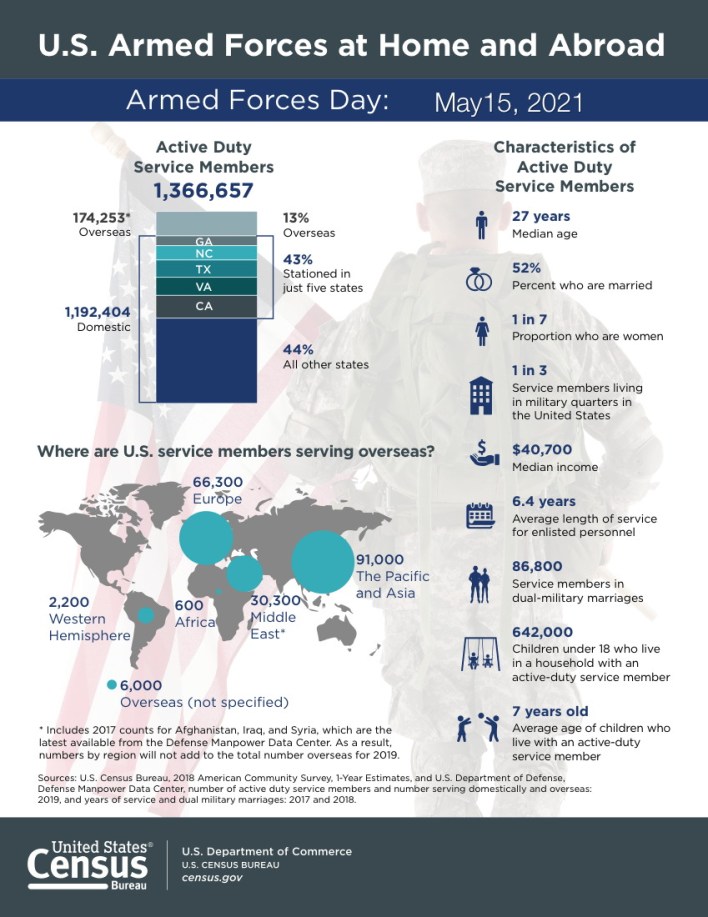 Hat tip to the U.S. Census Bureau.
The post Happy Armed Forces Day! appeared first on Real Estate Investing Today.