Another National REIA Strategic Partner Benefit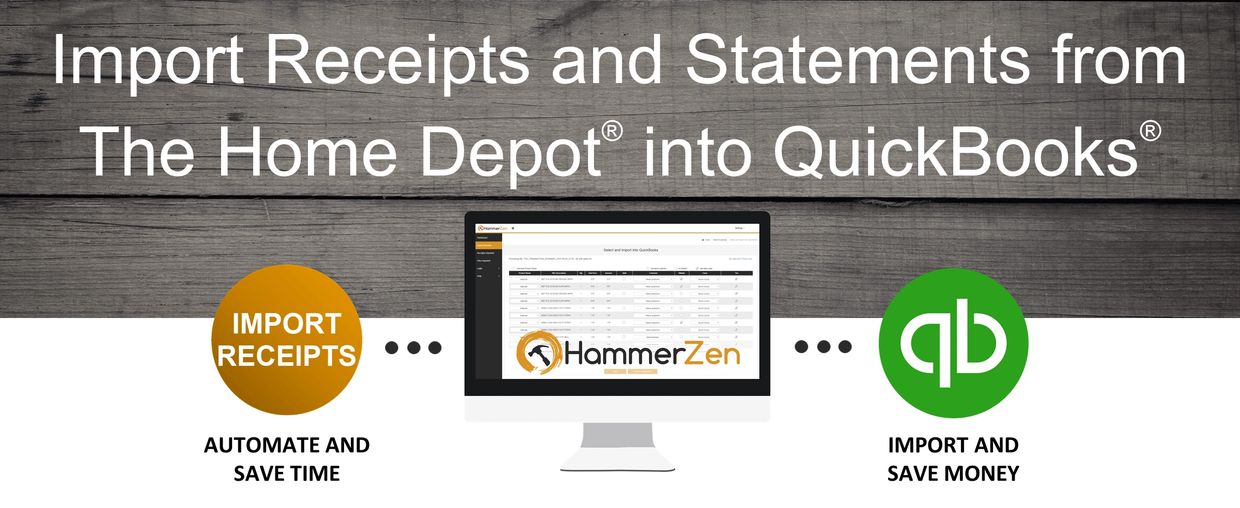 Very few people in real estate investing can say they enjoy manually entering all of their company's purchase data into an Excel spreadsheet. The process is tedious and tiresome; the more you do it, the more likely it is that you might fall asleep at your computer and wake up with your keyboard imprinted on your face.
LEARN HOW YOU CAN IMPORT 100 RECEIPTS IN 1 MINUTE 10 SECONDS INTO QUICKBOOKS USING HAMMERZEN!
HammerZen is an Intuit-approved app that automates the import of receipts and purchase statements from The Home Depot® into QuickBooks®. With this tool under your belt, you can bid farewell to digging up receipts from your shoe box and tediously typing them into Excel. The HammerZen team is dedicated to eliminating manual data entry and helping real estate investors, contractors, and accountants exceed their goals while saving time and money.
HOW TO DOWNLOAD HOME DEPOT PRO STATEMENTS
By using HammerZen, businesses can achieve more in significantly less time. The app is compatible with QuickBooks Online, Pro, Premier, Accountant, and Enterprise versions.
As a National REIA (BREIA) member, you receive a free 30-day trial and a discount on your monthly payments. HammerZen's unique features and benefits include easy functionality, user-friendliness, and increased efficiency and accuracy. Providing endless support, the HammerZen team is here to help make your dreams a reality by boosting your profitability.
HammerZen was founded by a team of accountants and Intuit developers after demand for such a program reached an all-time high in 2017. This software is unique; it is the only tool with the ability to import statements from The Home Depot® into QuickBooks®.
Preferred Low Pricing
Exclusive to National REIA Members
Collaboration with Industry Experts
A Dedicated, Reliable Support Team
All The Help you Need to Succeed
JOIN BOSTON REIA AND START SAVING