Half of Homes Are Now Selling Above List Price
Redfin says demand may have peaked for 2021 as pending home sales and mortgage purchase applications have both pulled back in recent weeks.  However, their report points out that a record high of 50% of homes sold for more than their listing price, up 23 percentage points from the same period one year earlier.  In addition, a record-high 58% of homes that went under contract had an accepted offer within the first two weeks on the market.
"We are seeing some early signs that the market has reached its maximum temperature…Mortgage purchase applications and pending sales have decreased, which may be a sign that some buyers would rather spend their money on restaurants, vacations, and other things they have held back on for the past year, instead of on housing…"

[BUT]

"…make no mistake, the housing market is still very hot and will remain hot for the rest of the year."  said Redfin Chief Economist Daryl Fairweather.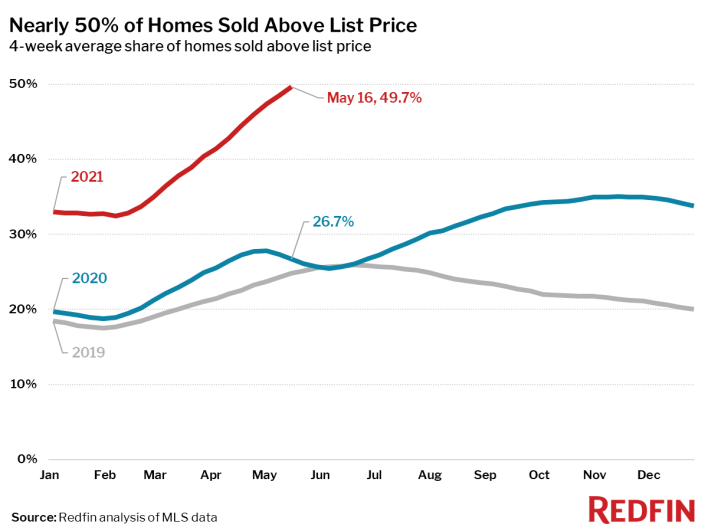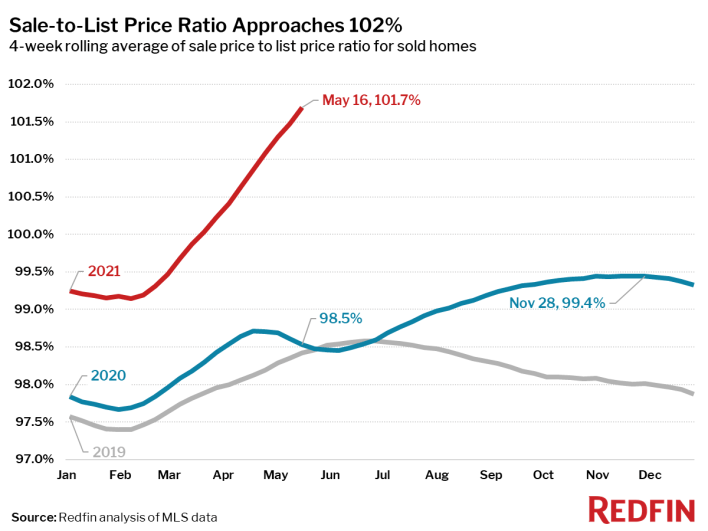 Click here to read the full report at Redfin.com.
The post Half of Homes Are Now Selling Above List Price appeared first on Real Estate Investing Today.