FHFA House Price Index Up 5.5% from Last Year
According to the latest Federal Housing Finance Agency's (FHFA) House Price Index (HPI), U.S. house prices were up 0.2% in April and were up 5.5% from one year ago.  The FHFA produces the nation's only public, freely available house price indexes (HPIs) that measure changes in single-family house prices based on data that cover all 50 states and over 400 American cities and extend back to the mid-1970s.  The FHFA's HPIs are built on tens of millions of home sales and offer insights about home price fluctuations at the levels of the nation, census division, state, metro area, county, ZIP code, and census tract.
"U.S. house prices posted another positive monthly increase in April," according to Dr. Lynn Fisher, Deputy Director of the Division of Research and Statistics at FHFA.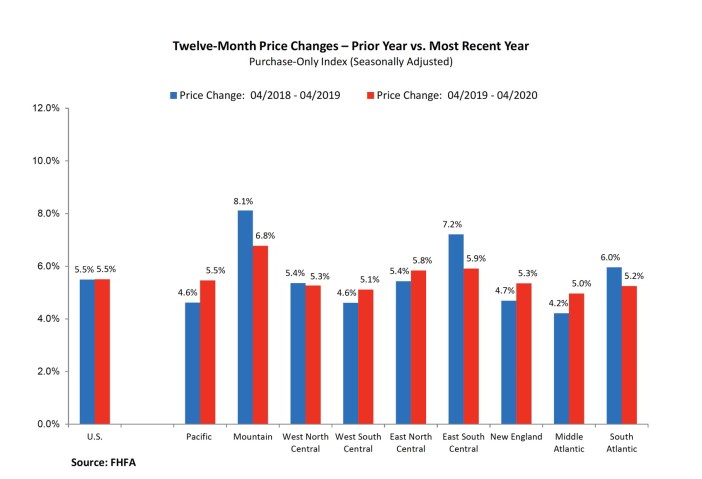 Click here to read the full report at FHFA.gov.
The post FHFA House Price Index Up 5.5% from Last Year appeared first on Real Estate Investing Today.