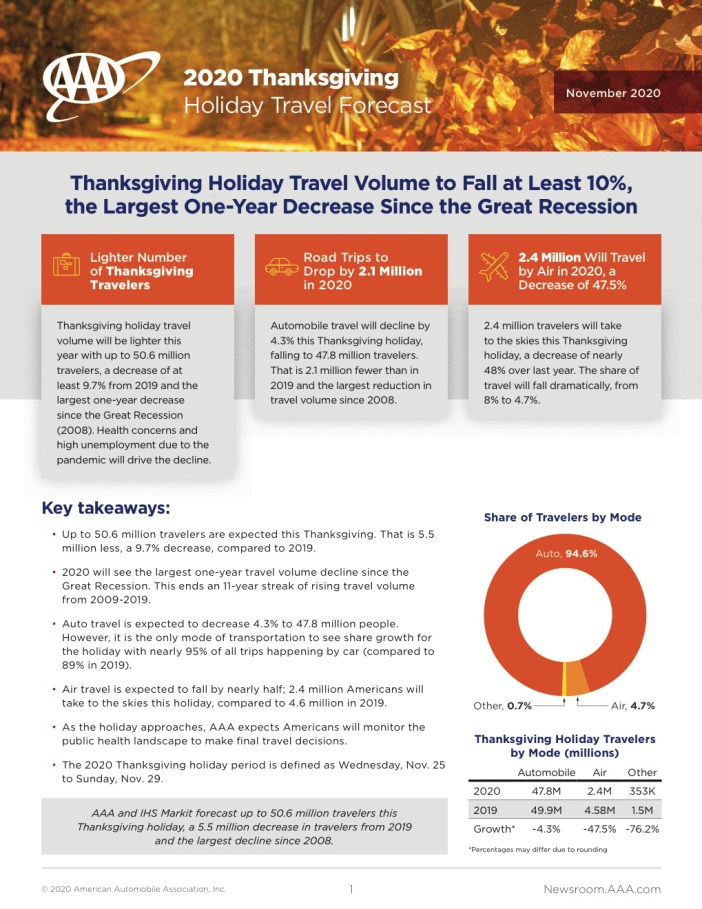 Fewer Americans Traveling This Thanksgiving
The venerable AAA says Thanksgiving 2020 will be "on the lighter side" when it comes to the number of travelers on our nation's roads and at airports.  They say effects of the Coronavirus pandemic (not to mention the recent surge and potential lock-downs) have impacted Americans' decisions to travel, which they predict will be a 10% decline – the largest since 2008.  Stay safe, have a Happy Thanksgiving (11/26) and of course, have a Happy Friday!!!
"The wait-and-see travel trend continues to impact final travel decisions, especially for the Thanksgiving holiday," said Paula Twidale, senior vice president, AAA Travel. "The decision to travel is a personal one. For those who are considering making a trip, the majority will go by car, which provides the flexibility to modify holiday travel plans up until the day of departure."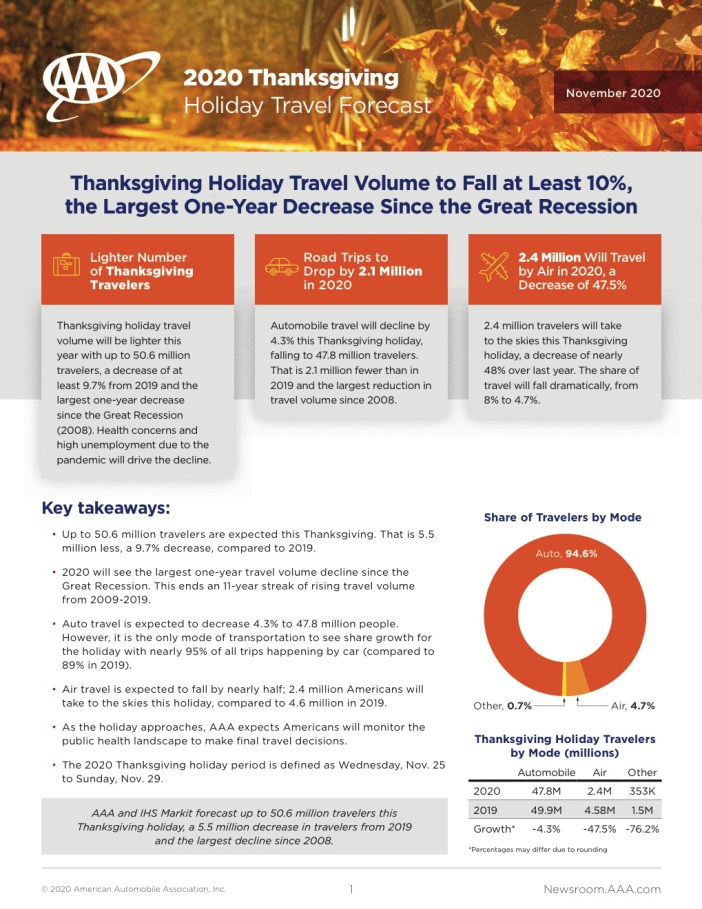 Hat tip to AAA.
The post Fewer Americans Traveling This Thanksgiving appeared first on Real Estate Investing Today.