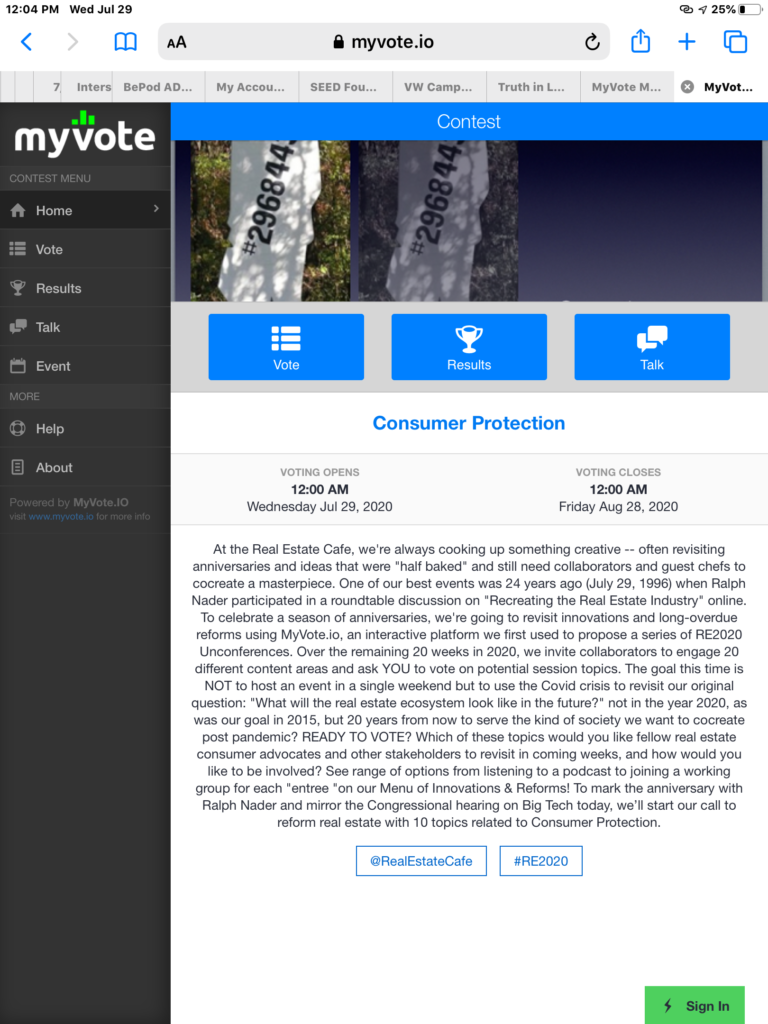 Covid seeding new era of consumer protection in real estate?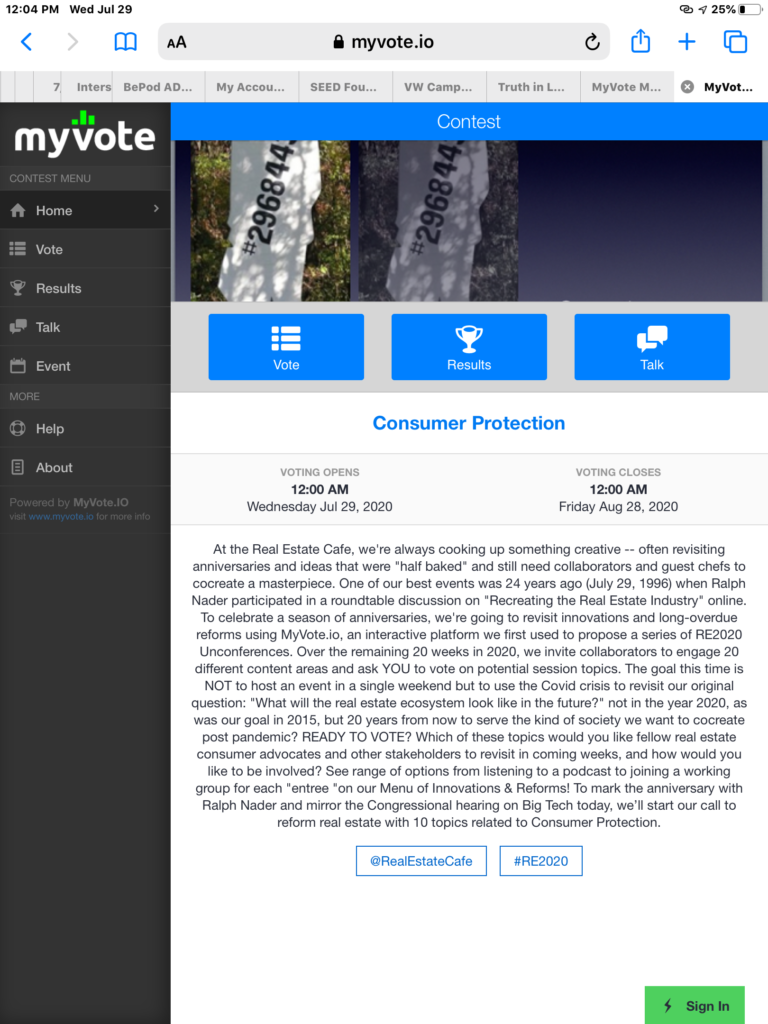 At the Real Estate Cafe, we're always cooking up something creative — often revisiting anniversaries and ideas that were "half baked" and still need collaborators and guest chefs to cocreate a masterpiece. One of our best events was 24 years ago (July 29, 1996) when Ralph Nader participated in a roundtable discussion on "Recreating the Real Estate Industry" online. To celebrate a season of anniversaries, we're going to revisit innovations and long-overdue reforms using MyVote.io, an interactive platform we first used to propose a series of RE2020 Unconferences.
Over the remaining 20 weeks in 2020, we invite collaborators to engage 20 different content areas and ask YOU to vote on potential session topics. The goal this time is NOT to host an event in a single weekend but to use the Covid crisis to revisit our original question:
"What will the real estate ecosystem look like in the future?" not in the year 2020, as was our goal in 2015, but 20 years from now to serve the kind of society we want to cocreate post pandemic?
READY TO VOTE?
Which of these topics would you like fellow real estate consumer advocates and other stakeholders to revisit in coming weeks, and how would you like to be involved? See range of options from listening to a podcast to joining a working group for each "entree "on our Menu of Innovations & Reforms!
To mark the anniversary with Ralph Nader and mirror the Congressional hearing on Big Tech today, we'll start our call to reform real estate with 10 topics related to Consumer Protection.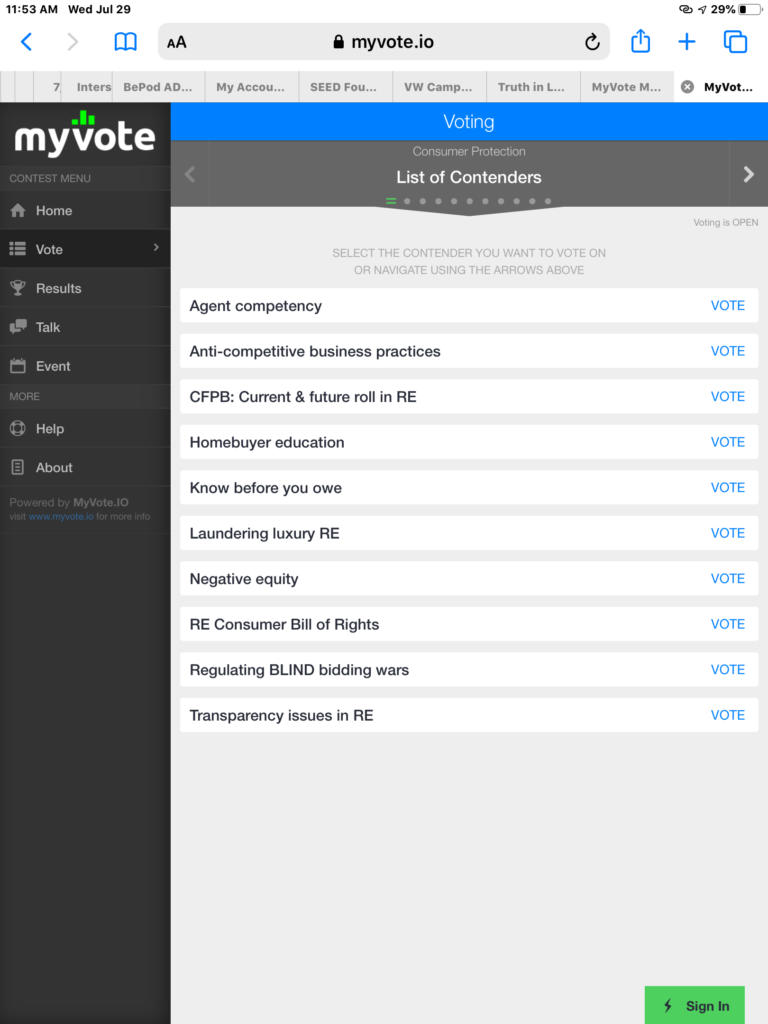 + + +
This link will take you to the interactive voting platform where you can cast your vote. Feel free to share this link via social media:
https://bit.ly/RE2020_ProtectREConsumers