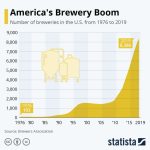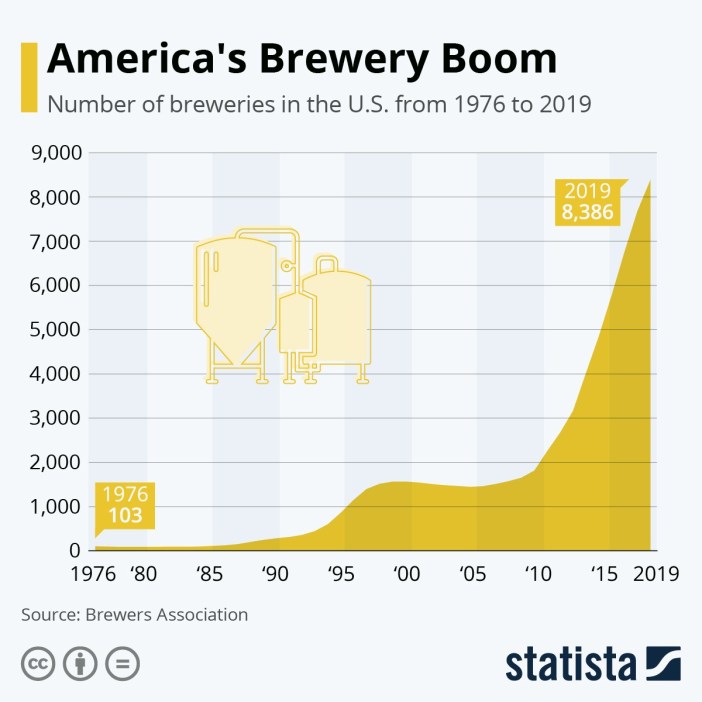 America's Boom in Breweries
If you're a beer drinker, you've undoubtedly enjoyed the dramatic rise in craft breweries over the last 10 years (especially).  As today's infographic from Statista points out, breweries have literally exploded since 1976 – going from 103 to 8,386 in 2019!  In addition, as for the pandemic's affect on the nation's craft beer supply, they say "reports of craft beer's demise have been greatly exaggerated"  Indeed….
"While the Brewers Association's midyear report does indeed shows that the U.S. beer scene is facing an unprecedented challenge, it certainly does not appear to be the doomsday scenario some were expecting a few months ago. Volumes declined 10 percent during the first six months of the year compared to 2019 while the brewery count has grown by 737. That is slower than the 1,000 new breweries added by mid-year 2019 but still an impressive performance given the current situation…"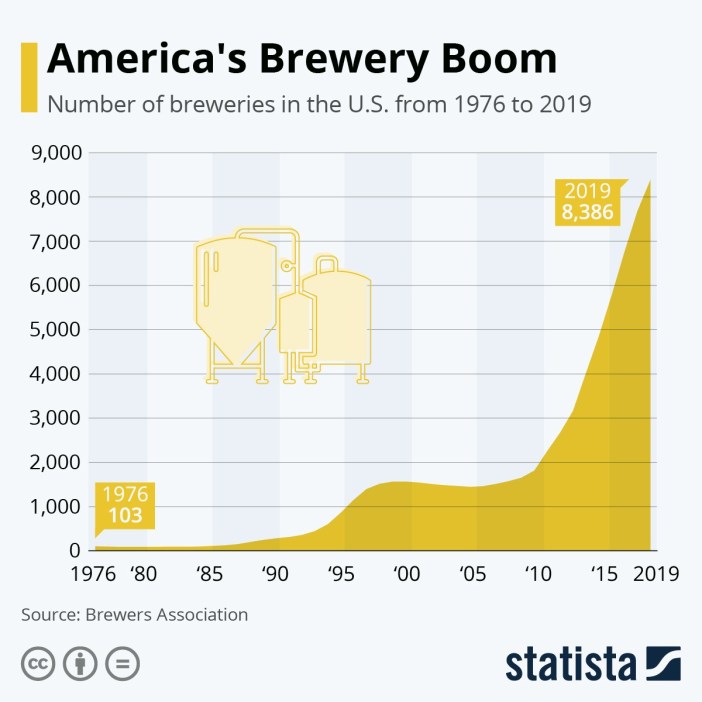 Hat tip to Statista.
The post America's Boom in Breweries appeared first on Real Estate Investing Today.