AAA Says 37 Million Americans Will Travel Over Memorial Day
They're back….Last year, due to the pandemic, AAA declined to issue their annual Memorial Day travel forecast for the first time in decades.  Now, fast-forward one year, the pandemic is winding down (hopefully) and AAA is back with their prediction that over 37 million Americans will travel this Memorial Day Weekend.  However, they do point that there will be nearly 6 million fewer travelers than pre-pandemic.  Indeed…
"As more people get the COVID-19 vaccine and consumer confidence grows, Americans are demonstrating a strong desire to travel this Memorial Day…This pent-up demand will result in a significant increase in Memorial Day travel, which is a strong indicator for summer, though we must all remember to continue taking important safety precautions."  Said Paula Twidale, senior vice president, AAA Travel.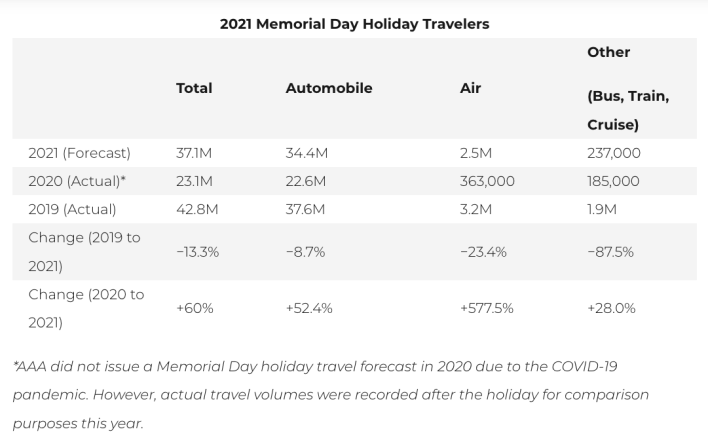 Click here to read the full report at AAA.com.
The post AAA Says 37 Million Americans Will Travel Over Memorial Day appeared first on Real Estate Investing Today.