50 Most Popular Fast Food Chains

The Visual Capitalist reminds us that millions of Americans eat fast food every day – and some of us might even eat too much of it!  Today's infographic takes a look at the venerable fast food industry and illustrates the 50 largest fast food chains by revenue.  As you might have suspected, McDonald's is king of the pile.  Stay safe & healthy and have a Happy Friday!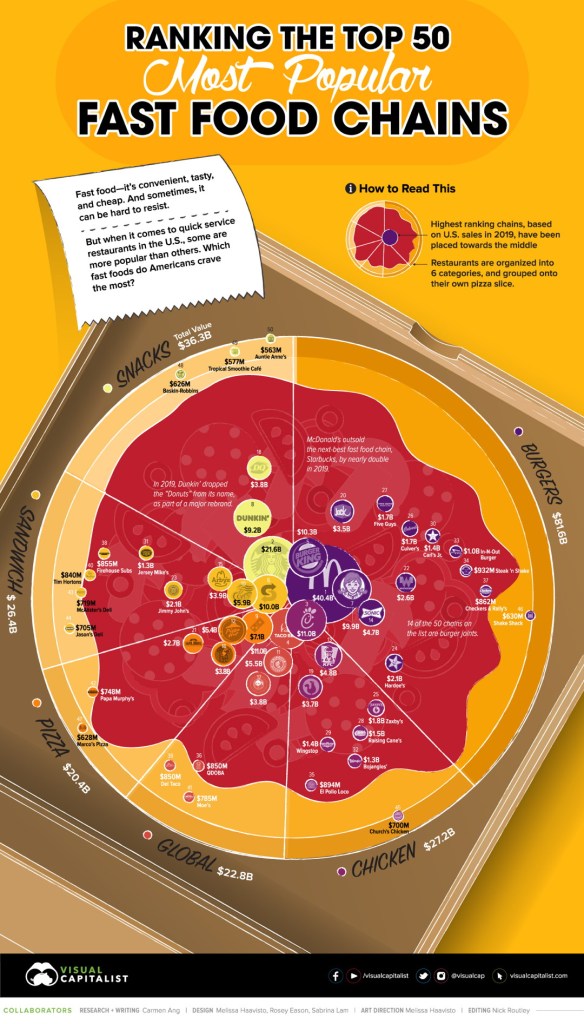 Hat tip to the Visual Capitalist.
The post 50 Most Popular Fast Food Chains appeared first on Real Estate Investing Today.