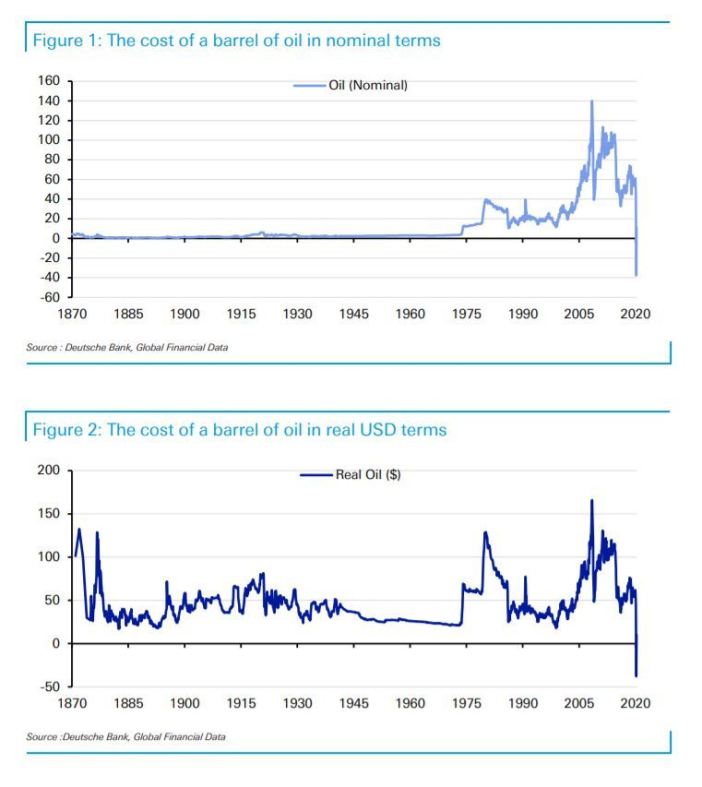 150 Years of Oil-Price History in One Chart
The oil market has been making big news recently at demand for gasoline has dried up as a result of the Coronavirus pandemic.  Oil is one of those closely-watched commodities that, with the slightest move up or down, affects economies around the globe.  As reported by MarketWatch, in mid-April the unthinkable happened with oil futures going into negative territory for the first time ever.  In other words, the supply overwhelmed the demand and producers had to pay to have someone take it off their hands.
"…the now-defunct May West Texas Intermediate crude…plunged into negative territory to start the week in a history-making event that saw, the front-month contract, at the time, settle at negative $ 37.63 a barrel before recovering some of that in the following session."
The chart below shows both the nominal price of oil since 1870 and the cost of crude in real, or inflation-adjusted, terms in U.S. dollars.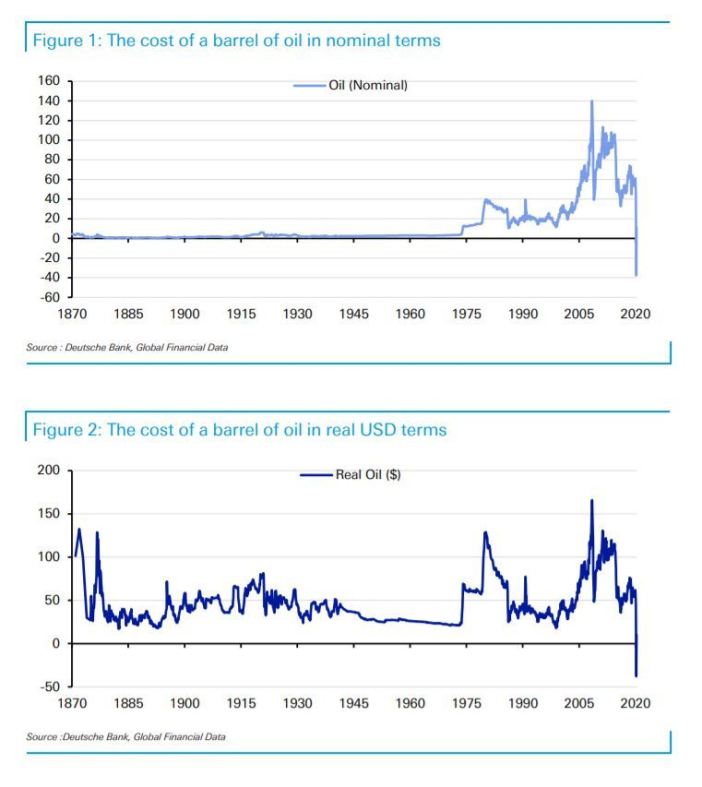 Click here to read the full story at Market Watch.
The post 150 Years of Oil-Price History in One Chart appeared first on Real Estate Investing Today.